Mohn Side Table
Inspired by the diversity of the landscape, the Mohn Table is the real piece of nature. The plinth is made of turned pieces of ash wood with delicate black oak inserts that resemble poppy seeds.
Project info

Client: Oddech

Year: 2021
Technique: Woodturning
Materials: Ash wood, black oak, metal
Photo credits: Alicja Lesiak, Rafał Kłos

Sofa Spectra
Soft and elegant sofa with an integrated headrest. Modern form with the textile details and outside metal legs.


Project info

Client: Olta

Year: 2018
Design: Co-designed as a part of the project team
Technique: Traditional upholstery
Photo credits: Aleksandra Zawistowska




Bajgle Plant Stands
Wooden plant stands are cut in the middle to give the pot a space to breathe. Bajgle occur in two sizes - higher for smaller plants and lower for bigger ones. They come in four colors - natural, light sage, dark sage and cobalt blue.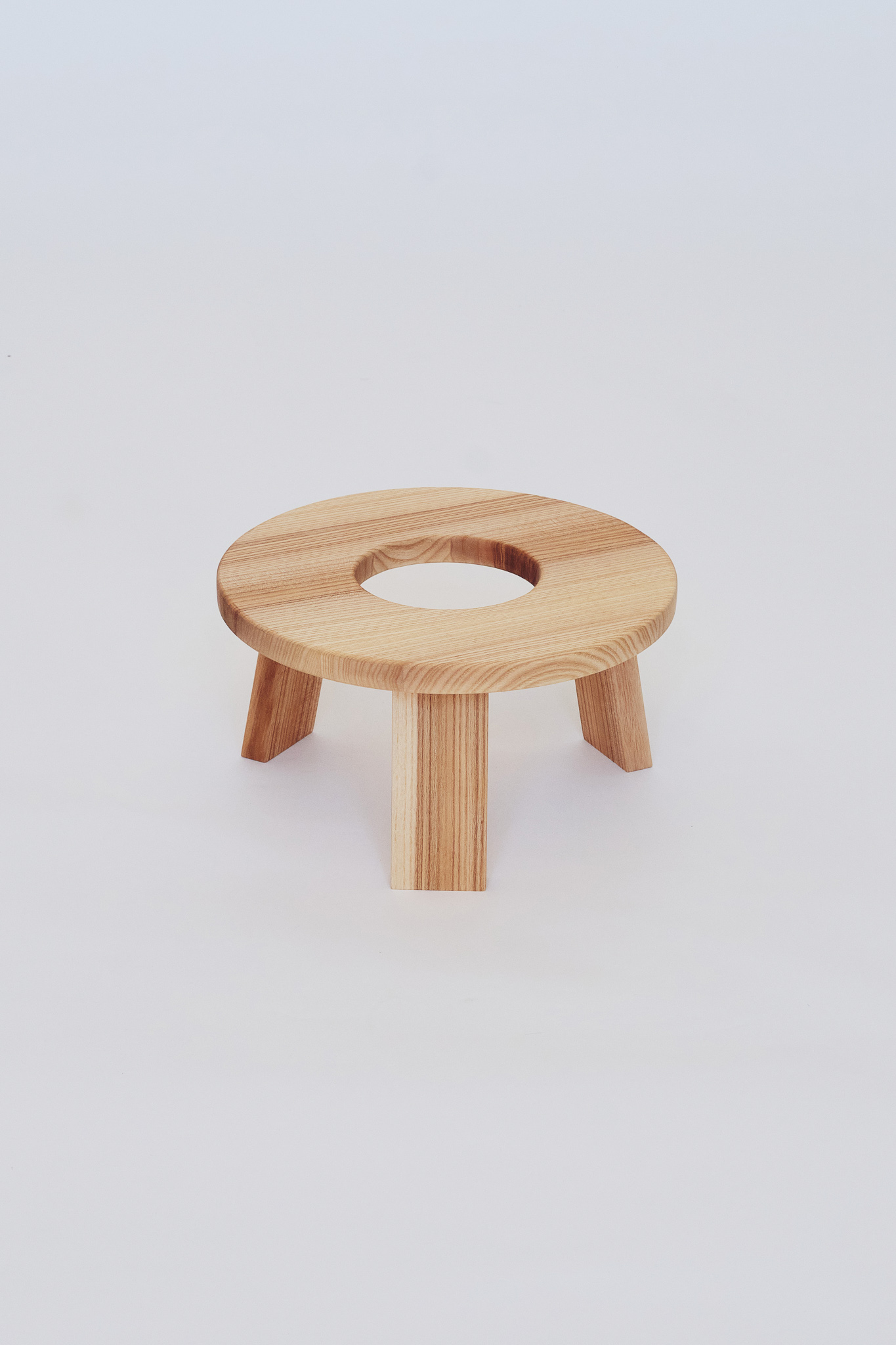 Project info

Client: Oddech studio

Year: 2021
Photo credits: Alicja Lesiak, Rafał Kłos


Ima Table

Large yet light family table designed for Dobry Wymiar brand. Table top with a delicate gap in the middle, which adds to its lightness and gives space for additional sliding accessories - a round serving tray. Designed and made according to the traditional carpentry.



Project info

Client: Dobry Wymiar

Year: 2019
Material: Solid oak wood

Technique: Traditional carpentry
Woodwork: Jakub Omalecki
Photo credits: Rafał Kłos



Pretzel Wall Object
Pretzel is a wooden squiggle that can be placed on the wall as a decorative element. It comes in two versions - one is made of a veneer with a colored edge, the other is made of brushed pine wood in one solid color.


Project info
Client: Oddech

Year: 2021
Materials: Ash veneer, brushed pine wood
Photo credits: Alicja Lesiak, Rafał Kłos